As Lockdown Continues The Lawsuits Against Blue State Governors Is Growing
Lockdown laws put in place by governors around the nation are finding themselves facing more and more resistance as they continue in length. Some governors go beyond common sense to outright tyrannical actions. In what is hardly a surprising turn, as Democratic governors are taking more and more dictatorial powers, the people are starting to respond by taking their unconstitutional measures to court.
Politico, a far-left publication, found this somewhat troublesome, how dare business owners, pastors, citizens, even state legislators take these governors to court, don't they know their place?
More then a dozen states at this point have lawsuits pending against far-reaching lockdown laws that are going to extremes, what is interesting is this is only against Democrat governors except for two Republican Governors, what is of note, these two, Maryland Gov. Larry Hogan and Ohio Gov. Mike DeWine, are both anti-Trump actors.
Among the states at the top of the shutdown list:
In Michigan, Democratic Gov. Gretchen Whitmer's administration on Friday defended her unilateral extension of the state's emergency declaration and its stay-at-home order against a lawsuit brought, like in Wisconsin, by the GOP-controlled legislature after it voted to deny her an extension last month.
Gov. Gavin Newsom is facing more than a dozen lawsuits in California, challenging everything from beach to business closures. And earlier in May, a coalition of business owners sued Maine Gov. Janet Mills, a Democrat, seeking to end that state's shelter-in-place order.place order.
Earlier this month, a group of state delegates and religious and business leaders sued Hogan seeking a temporary restraining order to block the governor's order. Though the state has asked a federal judge to dismiss the case, a scheduling hearing was held last week, days before Hogan announced the end of the statewide lockdown, indicating it will move forward.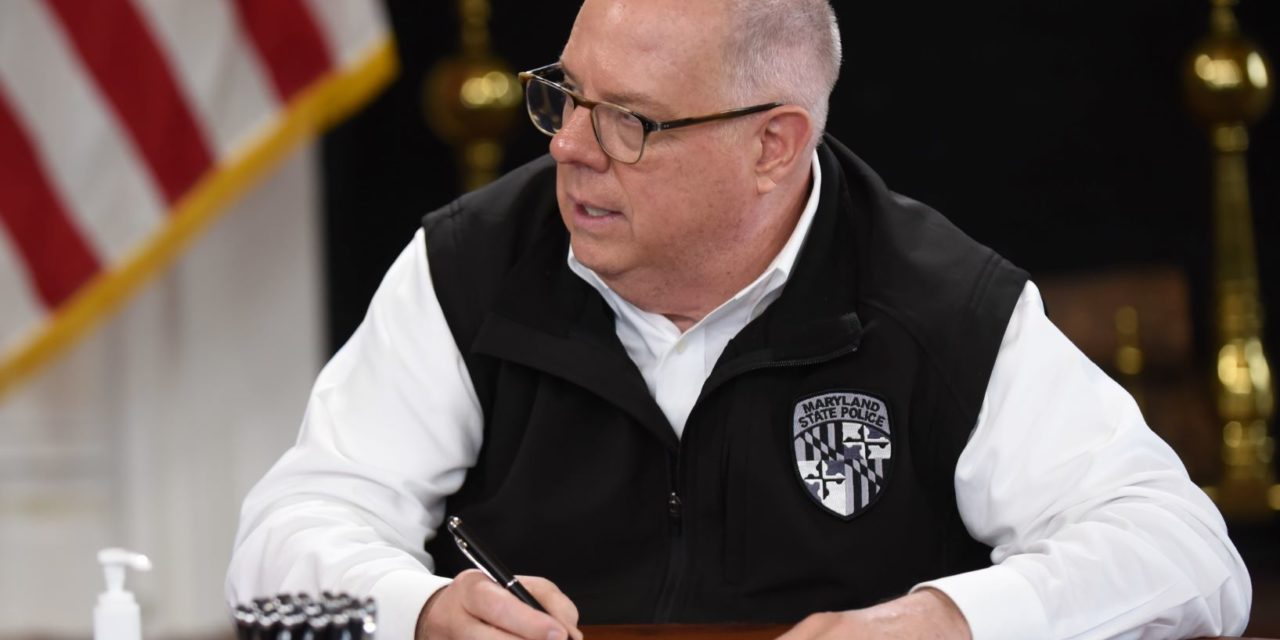 In Ohio, a libertarian group early last week filed suit on behalf of nearly three dozen independent gyms in the state challenging the exclusion of such facilities from Ohio's lockdown, even with initial reopening phases business. The same group earlier tried and failed to mount a legal challenge to the state's closure of non-essential businesses. A day after the lawsuit was filed in state court, however, Lt. Gov. Jon Husted announced that gyms and fitness centers in the state would be allowed to reopen on May 26.
We are starting to see responses to the stringent lockdown demands by leftist governors and mayors. Cites that are ran by Democrat mayors but are in republican states are now finding the mayors being warned by state leaders to back down on their draconian seizure of citizen's freedom or face the state stepping in to put an end their self-imposed laws.
Many of these lawsuits are for an infringement on the first amendment. The way Democrat governors have threatened to shut down churches if they dare to assemble, even if doing so within the guidelines issued by the state. We have already seen one case where the courts struck down a governor's threat to shut down churches that dared to defy him and have services.
The latest round of lawsuits has aimed at whether governors have the authority to extend their initial orders unilaterally, and at restrictions placed on protests that continue to pop up at state capitols across the country. This is in response to some governors trying to strip away people's right to assemble and protest the actions of state officials, something that is in confrontation with the First Amendment.
Wisconsin's shelter-in-place order is the first of its scope to be overturned by the courts. It's unclear whether cases will keep going forward as governors begin lifting aspects of the social distancing restrictions litigants are challenging. But it is unlikely that another statewide order will suffer the same fate.
"It's not impossible" that Whitmer's orders will be thrown out by Michigan's courts, said Richard Primus, a law professor at the University of Michigan. The latter filed an amicus brief in the case. "The thing about Hail Mary passes is sometimes they work, and sometimes crazy things happen in courts."
Here is the problem, and it is one that is being looked at by A.G. Barr, the Democrats that run both states and cities have taken authority themselves to strip constitutional rights from their constituents. While it is one thing to put in short term actions to protect your citizens, this is not an ongoing thing that can happen, there has to be an end date, or legislators have to be involved with this. No governor has a legal right to make laws; they have to enforce them.
"We have to give businesses more freedom to operate in a way that's reasonably safe," Barr told Hugh Hewitt Tuesday in a radio interview. "To the extent that governors don't, and impinge on either civil rights or on the national commerce…then we'll have to address that."